The Limitations of Oracle's Concurrent Manager
Text
Concurrent Manager, the basic tool in the Oracle E-Business Suite (EBS) for monitoring and managing scheduled jobs, allows you to track business resources and the status of business commitments, but it has its limitations. One major drawback is that it only allows limited job scheduling start conditions. "And/or" logic cannot be applied; rather, the status of completed jobs are noted with a simple "finished" or "canceled."
If every job was predictable and had no dependencies, limited start conditions might not be an issue. But complex global environments often have a wide variety of systems and applications that don't intuitively communicate each other. Plus, your EBS jobs that run overtime, stall, or crash without warning can cause negative repercussions—which could easily be avoided with another tool.
Create Complex Cross-System Job Schedules
Media
Image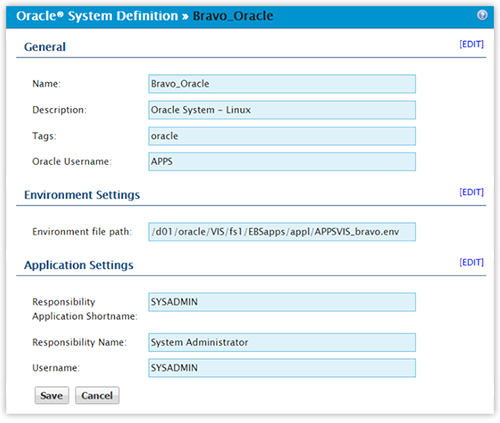 Text
Automate Schedule is the key to complex job scheduling requirements, including monitoring, file transfers, SNMP traps, notifications, and audit history. It is an affordable, easily-to-install enterprise job scheduler that lets users build complex schedules for Oracle EBS concurrent requests immediately after installation—and monitor it all from a central, web-based interface.
Operating independently from the Oracle EBS system, Automate Schedule can connect to both non-Oracle and multi-Oracle systems. Requests can extend across numerous systems and applications, including backups or file transfers, without additional scripting. Multiple parameters can be added to a single request, requests can run under multiple EBS users and application settings, and program names and run numbers can be assigned for easy tracking. Additional jobs can be set up to react to failures and, depending on the error, correct the problem and continue the process, no manual intervention needed.
Automate Schedule also lets you:
Add multiple parameters to a single request
Run requests under multiple EBS users and application settings
Assign program names and run numbers for easy tracking
Get the Complete View
Media
Image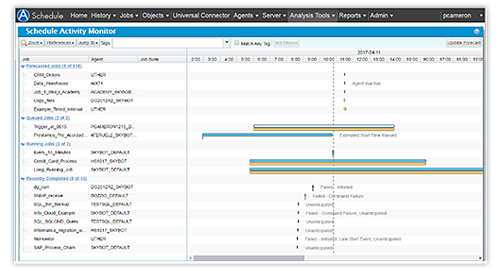 Text
You can get a graphical display of all current activity in your network. Automate Schedule's Activity Monitor (SAM) helps you recognize variations and inefficiencies in your schedule and gives you full control to run, hold, or release jobs on the fly.
It's also easy to see job scheduling statuses with Automate Schedule's Activity Monitor, Job Flow Diagrams, and other powerful analysis and reporting tools. Designated staff, including non-Automate Schedule users, can be notified of a specific job status, such as completion or failure, automatically via email, text, or SNMP trap to open a problem ticket. Also, history pages make it easy to track and review your jobs, monitors, and output distribution.
Get Started
Register for a free trial to see Automate Schedule in action on your system.
START A FREE TRIAL