Image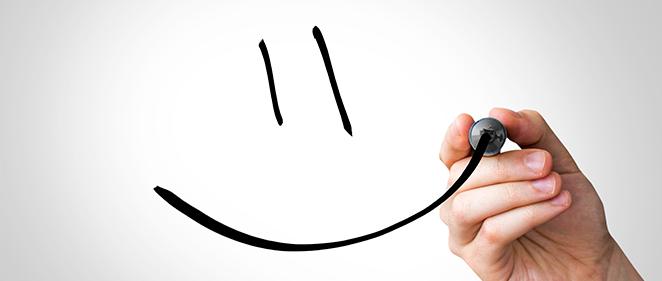 Throughout my technical career, I've always taken a hands-on approach. What do I mean by hands-on? I would periodically log in and check the systems and environments I was responsible for to get a better understanding of my network status. Checking event logs, error logs, and running tests on the systems to make sure they are functioning correctly is all essential to successfully managing a network. But without taking the personal initiative to be hands-on, these protocols were usually just performed during planned maintenance periods, like when Microsoft rolled out a new mandatory security patch or modernized the IOS updates of network devices. There really weren't regular, proactive measures in place to manage an IT environment.
Managing a Network Without Monitoring Software
Especially in the financial vertical, you were often told when something was not working properly only by users when they would call to complain. As an IT professional tasked with ensuring that users are able to access the resources they need to do their jobs, the hardest part was trying to keep track of growth, including moves, adds, and changes. In the early part of my career, we used spreadsheets and Visio diagrams as a means of mapping out and documenting our infrastructure. As the company I worked for grew, this became painstakingly mundane work; the manual updates we were performing made it feel like I was doing more paperwork than actual implementation. We had nothing in place that would be able to tell us the status of our devices; we only knew something had failed when a user would call to ask us what was wrong with the internet, forcing us to spring into action.
A few years later, I was working for a Network Integration Firm. One of my responsibilities was providing risk assessment for potential clients. Walking into some clients' sites, it was often difficult to get an understanding of the technology they had in place. A lot of the time, I would leave a site with incomplete information because the site contact didn't have the right documentation or they just didn't know everything they had in place. It was challenging to provide recommendations for improving a customer's environment when they had incomplete information. I would say there are a large percentage of companies out there that have no idea what devices are running in their environment or even how those devices are behaving. As I learned from personal experience, a lack of updated documentation and visibility can turn a small issue into a large issue very quickly.
Related Content: Get the list of 60+ features Intermapper offers
The Network Monitoring Solution That Made the Difference
Now I've finally found a solution that could have helped me all those years: Intermapper. Intermapper is a comprehensive network monitoring, mapping, and alerting software that helps network administrators maintain healthy IT environments. I downloaded a copy of Intermapper and installed it on my laptop. Within a few minutes, the software performed an auto-discovery of every IP-enabled device in my network. I watched as Intermapper created an in-depth map that displayed all the devices in my network. From downloading and installing to creating my first map, the whole process took all of ten minutes.
Now that I had officially set up my first map, I set out to monitor my devices. The documentation provided with the product was very thorough and easy to understand, which made the learning curve for working with the product that much easier. As I continued to work with Intermapper, I started to realize that this product can do much more than provide a nice visual representation; it also provides multiple options for how to monitor your network and what thresholds you want to set.  
Intermapper comes with over 150 built-in probes and offers even more user-contributed probes to download based on what you'd like to monitor. These probes allow you to capture specific data metrics on everything from temperature to response time to packet loss and more. You can also install Intermapper Flows, a subproduct of Intermapper, to get even more in-depth information on the type of data flowing through and across your network.
What Intermapper Can Do For You
Although I don't regret my approach to managing technology in the early stages of my career, I now appreciate how much a product like Intermapper has helped me stay one step ahead of network errors or outages. It's given me the in-depth visibility necessary to manage my devices before small errors turn into costly outages. With Intermapper, I can take a proactive approach to network management, instead of constantly reacting to problems as I was made aware of them.
If you're looking to focus strictly on the visual mapping and monitoring of your network, there's no better product than Intermapper. It can empower your team by capturing specific, detailed information while it tirelessly monitors your devices. It auto-discovers every device in your network, allows you to create customized maps, and offers the option to build your own alerts by creating scripts that provoke action in response to failure.
Of all the network monitoring options out there, Intermapper is a top-of-the-line solution. It's incredibly powerful while still being affordable and easy to deploy, integrate, and operate. You won't have to spend a lot of time, money, or resources on implementing the software, unlike other solutions that require a bigger investment and possible on-site training. Intermapper provides all the network analysis features you need to maintain a healthy network while still being reasonably priced and easy to use. 
Start Monitoring Your Network
Get a free, fully functional 30-day trial, including automatic mapping, performance monitoring, and custom notifications. It's easy to get started, and we'll help you get set up.
START A FREE TRIAL