The ability to seamlessly transfer data over a wireless network has totally changed the way many businesses operate. Now, fast, reliable wireless connectivity isn't a luxury; for most businesses, it's a must-have, especially considering the way mobile devices have permeated our work environments. Whether you need LAN connectivity to give users access to the internet in conference rooms or collaborative areas, or WAN connectivity for communication and data flow over a large geographic area, it's clear that wireless networks are here to stay.
Stories in the news every day remind us of the grave consequences network outages can have for your business: users stymied by lost productivity, workers in disparate locations suddenly unable to communicate, or customers infuriated by service unavailability. By monitoring all your wireless equipment with a reliable wireless network monitoring solution like Intermapper, you can proactively find and resolve issues as they come up so these stories don't become yours.
Image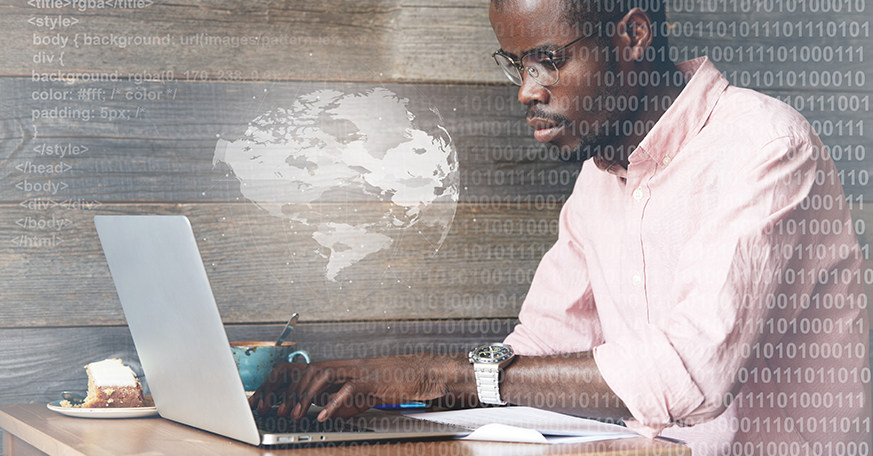 Why monitor wireless equipment? To sidestep serious network issues.
Just like your wired devices, wireless equipment, whether on-premises or in the cloud, is prone to performance issues and failure. Beyond the standard unpredictability of technology, wireless equipment is prone to dead zones or electromagnetic interference which could cause them to fail. Plus, the types of environments where wireless equipment is often located, from the outside of buildings to manufacturing sites to remote locations, make them prone to harsh weather conditions, storms, and other potentially hazardous conditions that could impact their availability. If you're not closely monitoring your network equipment, you're in danger of:  
Rogue devices connecting to the network
Security threats
Unexpected outages
Lower user productivity
Poor Wi-Fi performance
Loss of communication across physical sites in critical situations
Lack of visibility into the source of wireless network issues and bandwidth hogs
Every one of your wireless devices, from Motorola to Redline to Ruckus, needs to be monitored for its availability. Having real-time visibility into the status of your equipment helps you stay ahead of outages.
You can monitor all your wireless network equipment with Intermapper.
One of the best things about Intermapper is that there's no limit to the type of devices, connections, and conditions you can monitor. You just need an IP address. This is a huge asset for network managers. As technology changes and grows, you can have confidence that you're able to monitor it all, from wired technology to wireless networks, hardware to software, on-premises to hybrid cloud, and everything in between 
Whether you need to monitor wireless access points, routers, backhauls, or adapters, Intermapper can locate wireless technology in your network, display them on a live map, and monitor and diagnose their performance. Even if you don't know what exactly is connected to your network, Intermapper will find it for you. Anytime a new device is detected on your wireless network, you can set an alert so you can see it and add it to a map to monitor continuously if you wish.
To monitor as wide a range of equipment as possible, Intermapper uses software plugins called probes. These probes gather data and alert you to all sorts of network events, from problem devices and incipient failures to displaying deep, diagnostic information. When one of the hundreds of built-in probes doesn't work, you can explore our user-created probes library or create your own customized probes to monitor literally any type of wireless equipment, regardless of vendor or type.
RELATED CONTENT: Intermapper Feature Checklist 
Types of wireless network devices Intermapper monitors
With the flexibility probes offer, Intermapper can monitor a wide range of wireless devices, from radio equipment to wireless controllers to backhauls, to receive alerts on signal strength, bytes in/out, antenna type, connected SSID, TX/RX rate, and much more.
Here are some of the devices customers have used Intermapper to monitor:   
Wireless backhauls
Wireless access points
Wireless links
Wireless radio equipment
Wireless controllers
Our user-contributed probe library contains wireless monitoring probes for all kinds of devices from Ceragon, Ubiquiti, Radmin, and more. 
RELATED CONTENT: Everything You Need To Know About Network Monitoring Probes
Industries who benefit from Intermapper
Intermapper's flexibility to monitor anything with an IP address makes it a practical solution for organizations of all sizes and industries. Here are a few examples of how Intermapper could specifically benefit you:   
Small to mid-sized businesses: Wireless networks offer a lot of benefits for SMBs. Not having to wire and use cable can make it more cost-effective than wired networks. With advancements in wireless technology, its generally considered just as fast and secure as wired networks in most cases. If you're trying to provide fast, reliable Wi-Fi in office settings or across campuses, you can monitor your LAN or WAN with Intermapper to keep technology running smoothly.
Managed service providers (MSPs): Providing managed wireless services to customers includes ensuring uptime, maintaining reliable Wi-Fi, sharing analytics of how the network's performing and recommending when it's time to upgrade equipment. From schools to retail companies, you can use Intermapper to monitor any variety of clients' wireless networks, to stay on top of network health and ensure constant visibility into performance.  
Telecommunications providers or internet service providers (ISPs): Maintaining reliable cell phone, internet, or data service and availability across a large land area requires powerful monitoring software with intuitive monitoring and real-time alerting capabilities. Customers like Cascade Networks have used Intermapper for this very purpose. 
Emergency service providers: In the event of an emergency, government agencies, police departments, and fire and rescue departments need to maintain network connectivity across cities, regions, or even countries. You can monitor that wireless equipment across a distributed network with Intermapper.
Wireless networks are a great options areas that are hard to wire, giving users connectivity, communication, and fast, reliable network access from more places. You can rely on Intermapper to monitor any wireless device with an IP address—so before an outage hits, you've received an alert, glanced at your map to investigate, and addressed the issue head-on.
Try Intermapper Free for 30 Days
Monitor all your wired and wireless network technology with Intermapper. From on-premises to hybrid IT environments, Intermapper gives you the visibility you need to keep devices running smoothly.
START A FREE TRIAL