Media
Image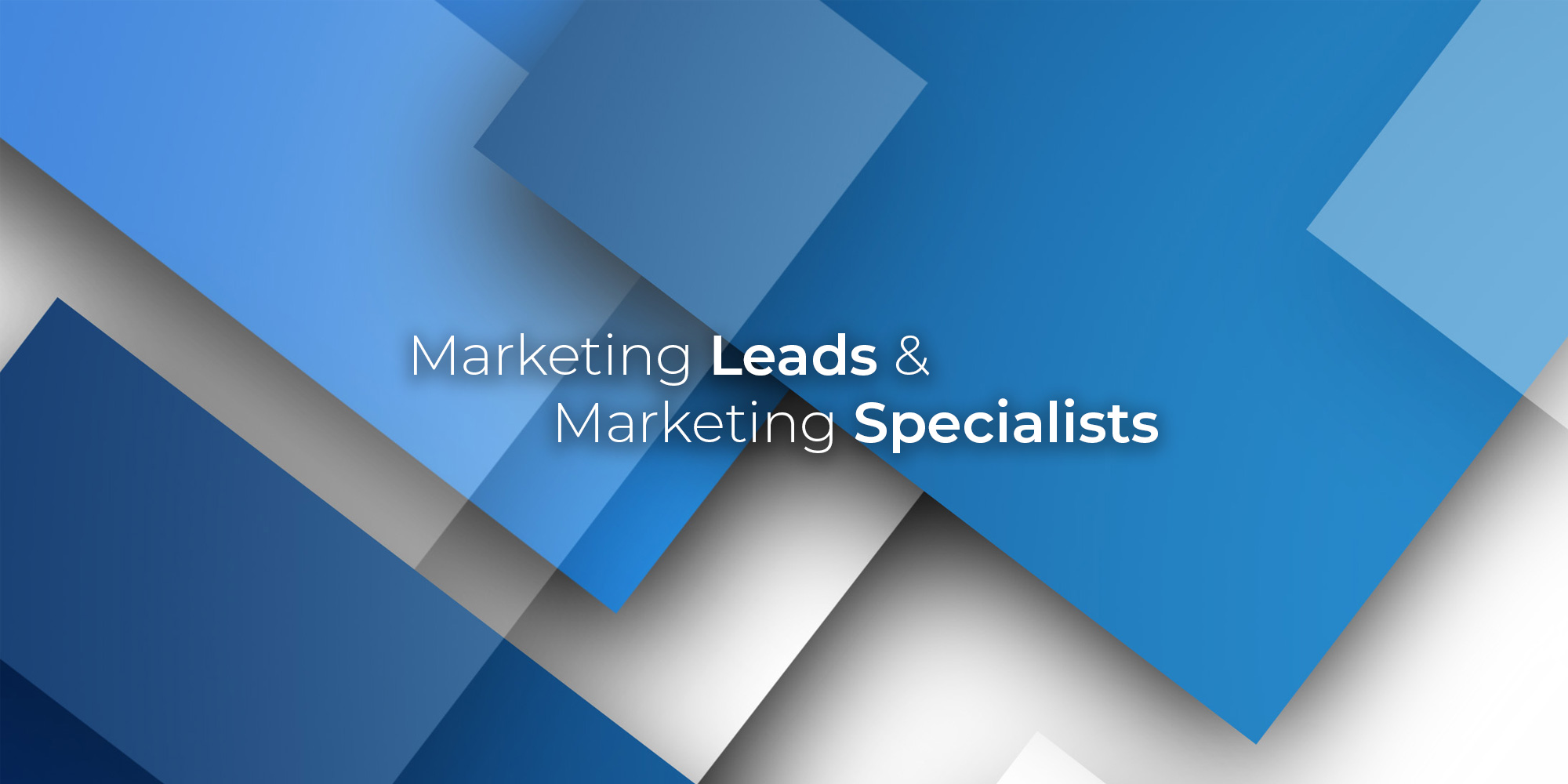 Text
The HelpSystems Marketing team is known for its commitment to producing great content with great people. If you're looking for a fun, high-performing group to launch or continue your marketing career, this is your place.
Spotlight Roles: Marketing Lead and Marketing Specialist
These marketing lead and specialist roles are key positions designed for budding marketers or those a few years into their career. Leads and specialists excel at collaboration and project management as they execute and support successful marketing programs. They may assist with a variety of activities, including lead generation, branding initiatives, communications, web content maintenance, and program analysis.
Wondering What It's Like?
We got the scoop from some of our amazing marketing specialists and leads.
Matt D.
I'm a marketing campaign specialist at HelpSystems. As I approach my one-year anniversary, my day-to-day duties consist of writing and scheduling email, nurture, and drip campaigns; reviewing and posting web/video content for our website and YouTube channel; and coordinating with subject matter experts (SMEs) and other internal stakeholders on webinars. 
As the software and IT landscape changes, the content, channels, and partners we use to promote HelpSystems products changes too. Today, it's even more vital how we engage with both customers and prospects. Here at HelpSystems, we treat this responsibility with the utmost respect and care while having fun in the process. 
A typical day includes checking my to-dos for ongoing projects. Once I complete those, I get to other projects that aren't time sensitive or move on to other tasks for the next day. My favorite projects are ones where I work with our SMEs directly on things they need for customers. Whether that's a new topic we can present in a webinar or an easily digestible video we can put together, working with those folks who have years of experience is where you learn the most. 
I also enjoy working with our most creative people, our designers, to visually represent what we're working on when promoting a guide, a new page on our website, or a new webinar. Taking an idea from a brainstorm and then seeing the final product is what I look forward to the most. 
As for our department, we have monthly team happy hours where we play games. For our monthly department meetings, we choose a theme for people who want to dress up and be goofy. Our department does a great job of identifying those who don't take themselves too seriously but approach their work seriously. I think that the best work and best cultures exist when you find that balance.
Ashley G.
I have a lot of variety in my day-to-day as a marketing campaign lead. I spend much of my time working through tasks and building out projects in our project management system; developing new tools, resources, and solutions for business initiatives; and connecting with different brands and departments to update company documents and get feedback on various processes.
I enjoy working on tasks that require problem-solving and help simplify processes. Examples include thinking about how we move tasks from a Microsoft document to our project management system or how we consolidate information and make it easily available to others.
As a newer employee, I learn something (or really a few things) every day. Recently, I've helped create and manage my first email and webinar projects in our project management system. I look forward to working on more of these projects in the future and gaining a better understanding of what tasks need to be completed to make the initiatives successful.
As for fun, my team schedules 15-minute virtual hangout sessions each Monday and Friday. Being a remote employee, I really appreciate having dedicated time to connect with my team in a social setting. We also start each weekly team meeting with a fun question to help us get to know each other better.
The Marketing department as a whole does a great job of creating social opportunities. Each month, there is a happy (half) hour where Marketing team members play online games together. Additionally, our general monthly marketing meeting focuses on goals and updates but also highlights employees' personal lives and career paths, plus includes shout-outs for work well done.
For career development, HelpSystems employees set quarterly personal goals in three areas: job/role, soft skills, and professional/career development. Setting these goals encourages me to further my personal and professional growth. HelpSystems also provides tools and resources to help employees grow, such as LinkedIn Learning and tuition assistance programs.
Greg C.
Being a marketing specialist at HelpSystems has been the perfect way to dip my toes into almost every aspect of product marketing. I've had the opportunity to work on different social/email campaigns, build out profiles for software review sites, and even create videos for our website.
This variety is what makes me eager to log on every day, and has led to a very exciting and never-boring work environment. The company also loves to host fun happy hours and team events, which have made it really easy to meet the team and build connections, all while having a great time.
Victoria B.
I am coming up on a year at HelpSystems, and I've thoroughly enjoyed my time at the company. I started as a marketing specialist where I led our customer communities, a platform where our customers can gain product knowledge and engage in discussions with their peers. Recently, I've been promoted to marketing project lead on the design team where I've had the opportunity to focus on the project management side of marketing, gain greater visibility of HelpSystems and our offerings, as well as work closely with our fun, hardworking design team. My day-to-day tasks include managing the design team's workload, handling requests within our project management system, assisting in the kickoff of new marketing campaigns, and overseeing our HelpSystems gear shop. Aside from day-to-day projects, one of my favorite things about being on the design team is our design share meetings where designers present what they've created for various marketing campaigns. Our designers are truly talented, and it is so cool to see the HelpSystems vision come to life through design.
Even though HelpSystems employees are all around the globe, the marketing team does a great job of bringing us all together. Whether it's a (virtual) happy hour, coffee chats, daily wordle, or joining your favorite Yammer interest groups (Dogs Rule! and Green Thumbs are my go-to's), you're sure to find a way to connect with your peers. I thank HelpSystems for welcoming me with open arms, and I'm excited about future learning and growth opportunities.
Abby S.
As a marketing operations lead, I work mostly with our recently acquired brand teams to help them integrate and align with HelpSystems processes. My job is mainly project based, so I get to work with different teams all the time. It's one of my favorite aspects of the job. I really do learn something new every day—and every day presents a challenge, with no two days looking the same!
I love that the Marketing department does teammate spotlights at all monthly meetings. It's so fun to bond with and learn more about coworkers on a personal level. This makes working together even more enjoyable and helps form connections that wouldn't have been possible otherwise.
As far as career growth, leadership is always encouraging employees to apply for promotions and new positions (whether it is a vertical or horizontal change). There are detailed documents outlining the different job titles/levels and what you need to do to grow, so you never have to question what's required to be considered for a promotion. Working at a company that's growing as fast as HelpSystems means countless opportunities for career advancement.