What are your optimization goals?
An optimization initiative is typically triggered by one of the drivers listed below and the focus is dictated by your overall business objectives. But singlehandedly focusing on one objective may negatively impact your capabilities in the other areas. This can reduce the overall service quality and offer limited to no real value. In order to achieve concurrent improvements in all areas, you need to balance your efforts. Our IT Service Optimization Maturity Model will help you do that.
Real Customers, Real Money
Our customers have saved millions of dollars with the implementation of HelpSystems' performance and capacity management solutions.
$1 million in 6 months in avoiding buying more hardware
$4 million in one retail period through proper provisioning
$5 million by avoiding new hardware purchases for 22 months
$11 million in capital expediatures
$15 million in power reduction
Media
Image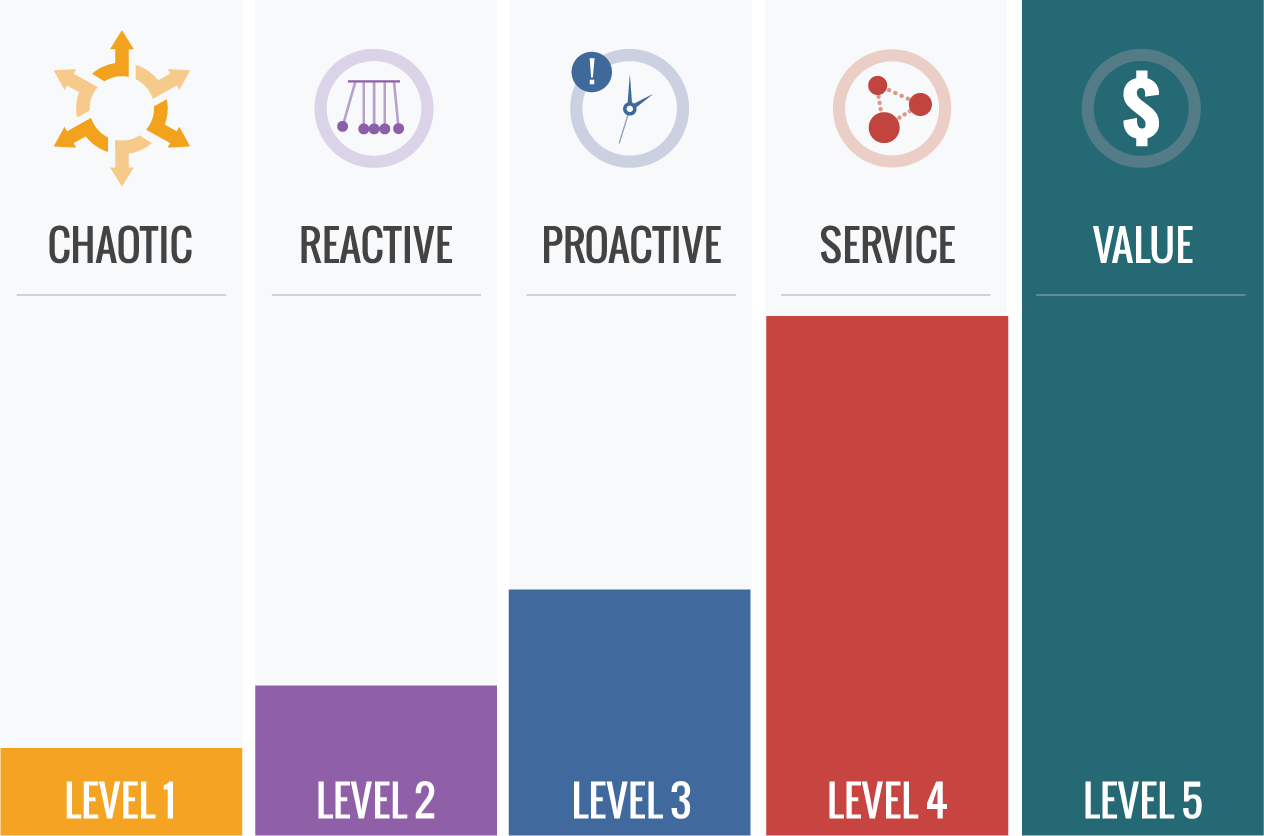 Text
IT Service Optimization Maturity Chart
Perception vs. Reality
Media
Image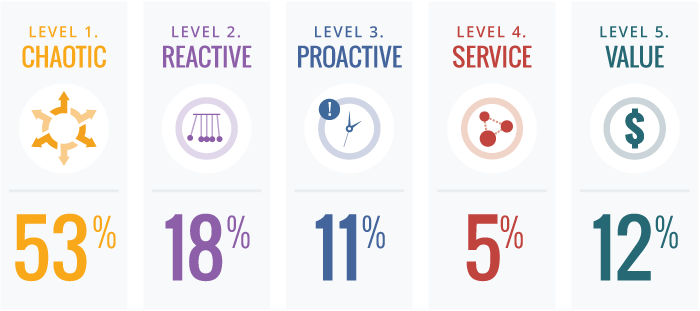 Text
When asked to rate their organization's IT optimization processes, 42% of respondents believed they were at Maturity Level 4. After taking the IT maturity assessment, most learned they were at Level 1! How do you think your organization would score?
Get started now!
At HelpSystems, IT Service Optimization is our passion. We exist to help organizations balance cost with performance and capacity. Our mission is to help IT deliver better value to business customers.
We can help you understand where your organization currently is on the IT Service Optimization Maturity scale. Then our experienced experts can help guide you on your journey as you adjust processes and technology to better optimize for increased efficiency, reduced risk, and improved agility.
Get started now! Click below to take our online assessment. 
Try IT Capacity Management Software Today
Do capacity management like a pro. Try Vityl Capacity Management free for 30 days.
START A FREE TRIAL