A mobile-friendly single pane of glass for managing IT across the enterprise

Where IT Comes Together
With more environments to manage, more platforms in those environments, and more applications running on those platforms, IT's job is harder than ever before. All this infrastructure diversity results in artificial walls being built up that prevent products from operating well together and workflows from being efficiently executed.
HelpSystems Insite knocks these walls down. It's a digital hub that integrates and reimagines your HelpSystems products for a modern web experience. Accessible from any device at any time, it's a no-cost addition to the product package you receive as a HelpSystems customer because we believe IT should come together no matter where it's located.
Centralize key metrics
Simplify product administration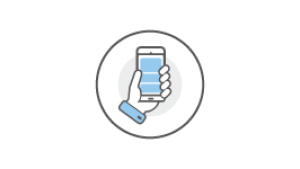 Mobile control
I downloaded and installed [HelpSystems Insite]. I can't tell you how big of a deal this is for me. No more having to map out public Wi-Fi when traveling so I can respond to failed jobs (if necessary).
Chris Bodary, Senior Systems Analyst/Programmer, BorgWarner Morse Systems
Get Started
HelpSystems Insite transforms the way you manage your systems. With this mobile-friendly interface, you can easily define and share dashboards and securely view system information from your preferred device, providing single-pane-of-glass visibility for IT staff and executives alike.
EXPLORE HELPSYSTEMS INSITE