Why Choose SEQUEL for Data Access?
Are you part of an IT department overrun with data requests? Have you been looking for an easier way to give your users data access? Or are you that business user who needs fast, accurate data access to make informed decisions?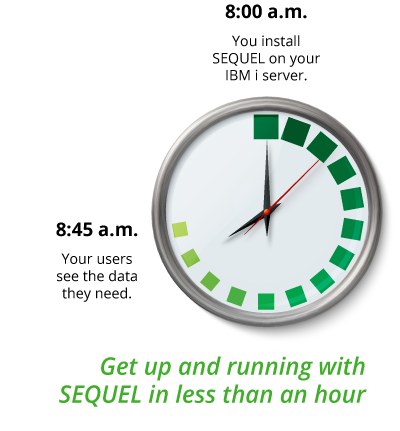 Data drives decisions. In a world of ever-increasing data, the IT department is responsible for maintaining the "single version of truth." Everyone relies on IT to deliver crucial data from the IBM i and remote databases: executives want to take the temperature of the business, managers want to leverage data to make informed decisions quickly, and many other business users want real-time visibility.
With older database access tools, pulling the right data in the right format can be challenging, and many of these tools are slow, outdated, and not intuitive to maneuver. As a result, IT is frequently the one-stop shop for data access, and this often leaves everyone else waiting.
Whether you're that in-demand IT person or that business user, there's a better way to get your data. Choose SEQUEL, the leading data access solution for Power Systems™ running IBM i (AS/400).
If you're an IT user, SEQUEL will increase your productivity. Your SEQUEL experience begins with a fast and easy set-up. You'll go from installing the software to running queries before your second cup of coffee. And, if you've been a Query/400 user, you will be able to easily integrate your existing queries. Before you know it, you've achieved a quick ROI.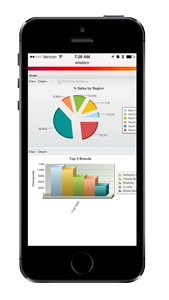 Now that you're more productive, you can share data by delivering user empowerment. By empowering users to access, analyze, and report on their data, you'll spend less time drowning in data access requests and you'll be free to respond to more critical requests efficiently.
If you're a newly-empowered business user, you're now ready to hit the ground running, run your queries, and get the real-time data you need to make decisions.
But don't fret—this is modern data access. You won't need to use a green screen. With SEQUEL Web Interface (SWI), it's easy for users to dig into the data in an intuitive, point-and-click environment. Plus, you can also run your queries directly in Excel!
If you're an IT administrator concerned about data security with so many users accessing data, you have nothing to worry about. As the administrator, you can decide who gets access to what kind of data from the get-go.
No matter where you are or what role you hold, SEQUEL is here to make your life easier by relieving IT stress and empowering users. Now that you've had a taste of true data empowerment, scroll down to learn more about how SEQUEL's world-class database software solutions can help you.
Achieve True Data Empowerment with SEQUEL Solutions
SEQUEL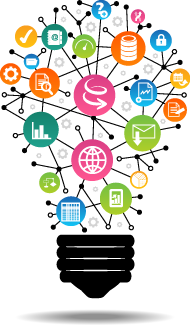 See and distribute data exactly the way you want to. Use SEQUEL's iSeries reporting capabilities to pivot, drill down, and customize executive dashboards. Export data to Excel with impressive speed. Plus, the software is more secure than the traditional Query/400 tool. Tell me more ›
SEQUEL Web Interface
Get fast, secure web access to your database information with zero footprint. Leverage this leading business intelligence solution to display, email, and download data straight from the interface. Tell me more ›
ESEND
Distribute reports through email, FTP, or the web with ESEND reporting software. Automated processes and customized email messages make report distribution simpler. Tell me more ›
SEQUEL Data Warehouse
Deploy and manage a data warehouse environment easily with this data warehousing tool (powered by RODIN). Monitor and control the development and execution of ETL processes and protect your data integrity. Tell me more ›