Why Trust Your IBM i Security (AS/400) to PowerTech?
With the threat landscape changing constantly, staying on top of data protection is more important than ever—and more difficult. How do you stay compliant with SOX, PCI DSS, and HIPAA when manpower is limited? What's the most efficient way to meet auditor demands? Can you safeguard your system, while still giving users the access they need?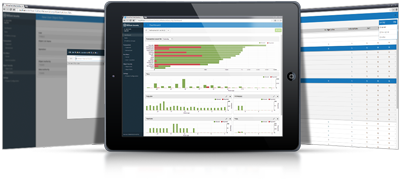 Founded by security experts, PowerTech is the leading source of automated security and compliance solutions for IBM i. Our products help you manage evolving data privacy threats while saving your valuable IT resources.
Compliance requirements for government regulations and industry standards grow more complicated every year, and sometimes the biggest challenge is proving you're compliant. But meeting SOX or PCI requirements is no guarantee your system is secure. Because threats to your data evolve faster than any security standard, compliance is only the beginning.
Our modular solutions are designed to help you simplify IBM i security, so you can easily meet auditor demands and harden your system to protect your organization's most valuable asset: your business-critical data.
PowerTech combines world-class software and outstanding customer support with IBM i security expertise that's second to none. Whether your IT staff consists of IBM i security novices or seasoned professionals, we have the experience and resources to help you implement a security policy that controls network access, enhances visibility to unauthorized activities, and manages your powerful users without disrupting business activity.
No matter what your current state of IBM i security is, we can help you leverage the powerful capabilities built into the IBM i platform and spend less time on manual security tasks. We can even help you find the perfect place to start.