Robot Monitor is the most comprehensive monitoring solution available for the IBM i (iSeries, AS/400) platform. It can monitor over 300 built-in metrics across your IBM i, AIX, and Virtual I/O Server (VIOS) partitions, plus nearly unlimited system, performance, and application metrics using SQL-based, user-defined parameters.
With that kind of power at your fingertips, you might wonder how you could possibly elevate your most important exceptions to the top of the list. The answer is simple: Insite Watch List.
What Is Insite Watch List?
Insite Watch List is a component of HelpSystems Insite, the universal web interface from HelpSystems. It consolidates information from Robot Monitor and displays the data from the supported metrics across the monitored partitions.
This data can then be viewed in a dashboard widget. Thresholds can be set up such that color-coded indicators will display in the dashboard to provide a visual clue that there could be an issue that needs attention.
Ultimately, this gives you the ability to view and monitor the most critical assets of your business from a single location, whether it be from your desktop or a mobile device such as a smartphone or tablet.
How Do I Access Insite Watch List?
If you already own Robot Monitor performance monitoring software, you also already own Insite Watch List. To enable this technology, you must first set up an Insite Watch List Request. The request will manage the data aggregation from the Robot Monitor central system for any or all of the monitored partitions. Currently, the standard built-in metrics from Robot Monitor are supported.
Image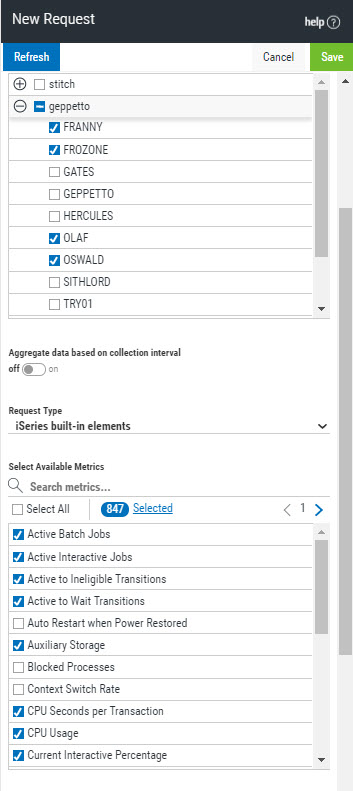 Figure 1: Watch List Request
A new Insite Watch List dashboard widget has also been added to the dashboard creation area in HelpSystems Insite to support the Insite Watch List data. Currently, the "list" type data display is the primary means of presenting data and you have full control over the columns of data to include.
In Figure 2, the status indicator shows that the CPU usage metric—for a single system, in this case—has exceeded the critical threshold. Also, the auxiliary storage threshold has exceeded the warning threshold.
Image

Figure 2: Single-System Robot Monitor Watch List dashboard widget
Figure 3 shows similar dashboard widget data but for multiple systems being monitored in Robot Monitor.
Image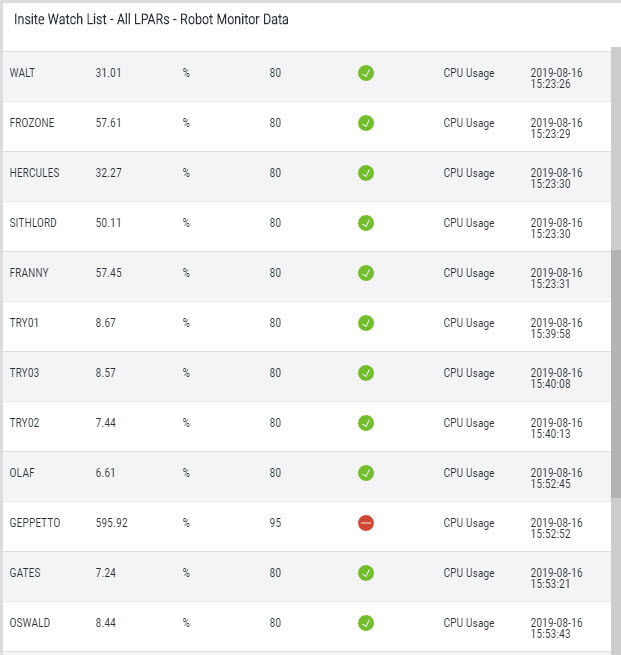 Figure 3: Multi-System Robot Monitor Watch List dashboard widget
For enterprise monitoring, the Robot Monitor Watch List widget can be included in a multi-product dashboard including Robot Console, Robot Schedule, and Robot Network, giving you centralized visibility into the overall health of your IBM i environment. Include the Powertech security monitoring metrics for even better visualization.
Image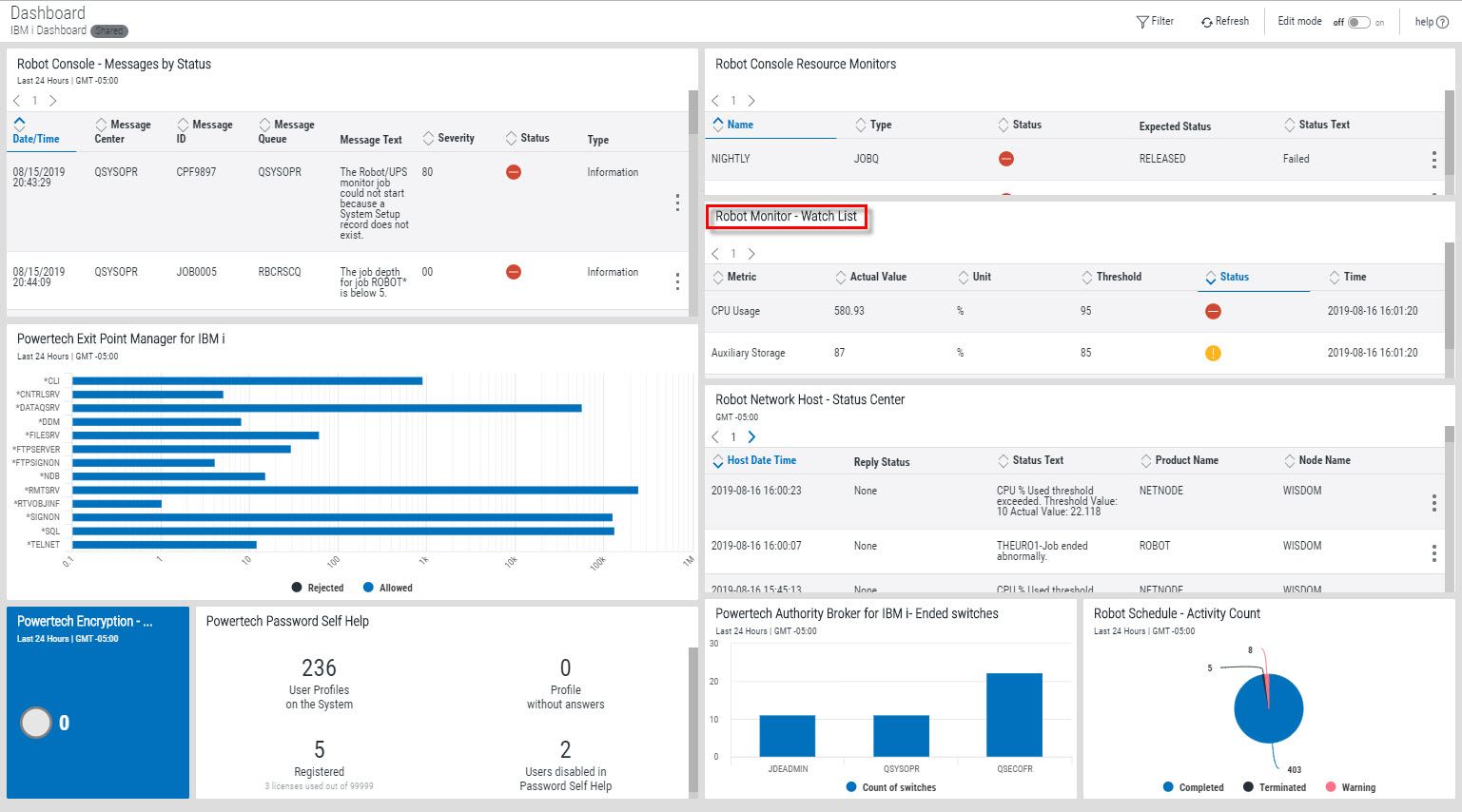 Figure 4: Watch List combined with other Robot and Powertech widgets
Get Started
Learn how Robot Monitor helps you take a proactive approach to system threats by resolving problems before they impact performance and productivity. Request a live demonstration and we'll show you.
REQEST A DEMO