Image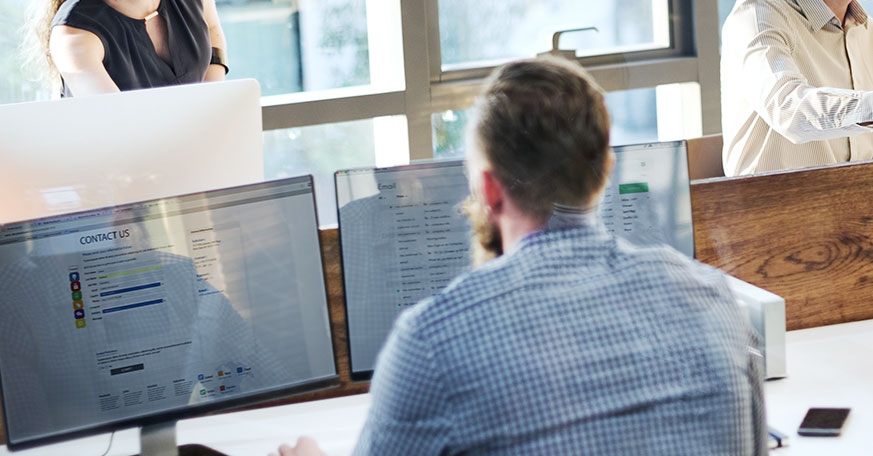 Educational institutions, marketing and design agencies, and doctor's offices are among many organizations that choose the Mac OS X platform to run their day-to-day technology. Compared with other operating systems, Mac has a reputation for being more robust and secure. Plus, Mac typically requires less overhead and maintenance than Windows or Linux systems.
But historically, finding network monitoring software for the Mac platform has not been easy. Most commercial and freeware network monitoring options just aren't built to run on Mac. SolarWinds, PRTG, NetBrain, and Spiceworks are all Windows tools. Nagios runs on Linux. You can find native applications that run and support Mac monitoring, but many IT teams are looking for a tool with more features and the added bonus of software support.
Intermapper is one of just a handful of network monitoring tools that installs natively on the Mac operating system. Its integration with the Mac platform has made Intermapper a top choice for many schools, telecommunications providers, and healthcare professionals. Here are five reasons you should consider using Intermapper to help you keep your network up and running.
5 Reasons to Make Intermapper Your Mac Network Monitoring Software
1. It started out as a Mac tool.
Originally, Intermapper was developed to be a Mac-only tool. Today many major universities, along with telecommunications providers, software companies, design agencies, and more use Intermapper because of its Mac support.
2. You can run it on Windows and Linux, too.
In addition to its Mac support, Intermapper also integrates with the Windows and Linux platforms. Having a tool that supports multiple operating systems is a perk due to the "mix and match" nature of the modern IT environment, in which companies often use several operating systems to run their core technology.
3. Mac users appreciate its sturdy interface.
Intermapper has a native installer and uses Mac conventions, utilities, and file paths. Many of our oldest Mac customers have stuck with us because of how powerful, user-friendly, and sturdy Intermapper has been for them over the years. With the customization Intermapper offers for creating network maps, selecting background images and icons, configuring custom alerts, and more, it's easy to set up the software to fit your needs and preferences.
4. Upgrades and technical support.
Mac users are known for staying on top of their operating system upgrades. To make sure that the software is always playing nice with the current version of Mac OS, the Intermapper team continuously tests the application in order to stay as current as possible.
Also, technical support ensures that you get the help you need, when you need it. Unlike most freeware or open-source options, Intermapper provides unlimited email and chat support, along with self-service resources online, regular product enhancements, and a user forum for troubleshooting and discussion.
5. You can monitor anything with an IP address.
Intermapper is a vendor-agnostic tool that uses protocols such as TCP/IP, HTTP, and SSH to monitor any device in your network, including standard routers, switches, and servers. You can also monitor non-standard devices—from software applications to cameras, heart monitors to manufacturing equipment. As long as it has an IP address, Intermapper can monitor it.
The software also comes with built-in probes to monitor a wide variety of devices, or gives you the ability to create your own. Basically, Intermapper can monitor whatever you need it to!
In a sea of OS-specific network monitoring tools, Mac options are few and far between. As the tool of choice for many Mac users, Intermapper offers a reliable interface, cross-platform monitoring, easy customization, regular updates, and flexible monitoring. 
Try Intermapper for Yourself
See why network administrators choose Intermapper to monitor, map devices, and send real-time alerts in their Mac technology environment. Download your free 30-day trial. 
START A FREE TRIAL