Image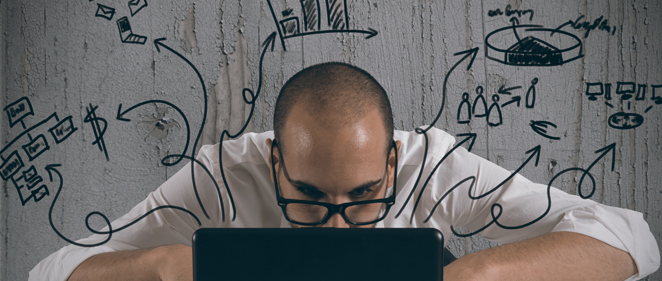 Business IT departments have never had it easy. The work of an in-house IT division typically encompasses many different enterprise tasks, all of which need to be attended to frequently. The first image of a typical IT team that comes to mind is that of an overburdened, understaffed division that never has a moment of free time. Unfortunately, this is a stereotype that holds true for far too many organizations. With the increasing push toward the digital age among businesses, there needs to be a corresponding drive toward firming up IT. When growth outpaces the means to manage it, that's when problems arise. Many companies without properly equipped IT sectors face this predicament. It's a problem that needs to be rectified, and that can be done with Automate Schedule. 
The Challenges of a Digital Age
For all its meaningful advancements, the push into the digital age also brings with it a host of new challenges for companies. Key among these challenges is the increased difficulty in tracking workflows. After all, typical businesses are not nearly as grounded in one space as they used to be. With the rise of remote work and the deployment of bring your own device policies, enterprise workflows can include processes happening in many different areas and across a wide array of technological channels. While this can certainly be a boon to productivity, it presents inherent challenges in IT oversight. 
As IT industry expert Joe Stangarone pointed out in a blog post, the transformations occurring in business technology are paving the way not only for growth, but for potential IT-related problems. Here are some of the key challenges Stangarone discussed:
Difficulty adapting to global connectedness: They say change isn't easy, and that definitely holds true when discussing enterprises and the digital age. As Stangarone stated, Internet of Things-based technologies will only grow in numbers over the next few years, and it isn't long before they'll be fixtures at offices. But while Internet of Things (IoT) technology offers enormous potential for business growth, it opens the door to myriad security threats for which organizations aren't prepared. When it comes to finding ways to defend against these threats, the onus falls on IT.
Security challenges: Beyond IoT technologies, there are broader security predicaments that IT teams face. With mobile devices cropping up more and more in the workplace, IT departments need to ensure that mobility is afforded the same defensive strategy as computers."Data security ... takes center stage for most companies and will become particularly challenging as the BYOD era evolves to include wearable devices," said Ryan Kalember, an industry CPO. "Beyond the growing ubiquity of mobile devices in the workplace, it's the 24/7, always-on work mentality combined with telecommuting and the constant demand for information that leaves organizations in a tough spot: finding the balance between accessibility and security."
Accepting and rising to a more centralized role: Stangarone points out that IT departments no longer exist as siloed parts of a business. Quite on the contrary, they are front and center in the quest for businesses to become more connected and tech-savvy than ever before. The emerging centrality of IT means IT teams will need to embrace not only leadership, but adaptability. "Being reluctant to embrace almost incessant technological change because of the disruptions that can result during implementation is not acceptable," said Jason Lamb, an IT Operations Manager. "IT leaders, the good ones, need to be willing to embrace risk."
Image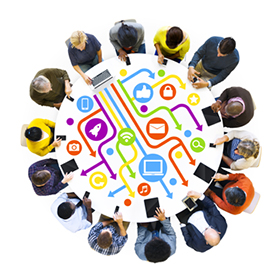 But with these problems laid out, there's an even bigger issue to address: Many IT departments can't begin to confront the above issues, because they're too busy focusing maintenance work like manual job scheduling. For IT teams without automated job scheduling solutions, the task of overseeing jobs across the business' servers is a very time-consuming one, and it prevents IT departments from gearing up for the digital age. The key to correcting this problem is to work toward a more balanced IT department.
Working Toward an 80/20 Balance
In order to meet the challenges of the digital age, IT departments need to work toward attaining an 80/20 balance: That is, 80 percent of time and resources will go toward innovation, while only 20 percent will go toward maintenance tasks. IT departments are comprised of visionaries, but all too often these workers' days are occupied by tasks that they shouldn't be spending that much of their time on.
The truth is that most IT departments out there are not close to an 80/20 balance. All too often, this ratio is reversed. Dealing with this problem means companies need to look beyond their IT departments for outside solutions that can help to make the job of IT workers easier. This is what Automate Schedule provides.
How Automation With Automate Schedule Can Help to Achieve the Balance
As Gartner pointed out, automation is a key element in providing support to IT departments. Yet it's not just a matter of automating—it's also about finding the right tool. Automate Schedule represents the top of the line in enterprise job scheduling. From its features-rich design to its ease of use, Automate Schedule provides the centralization of job management that IT departments need in order to be able to focus on other business-critical tasks.
Unlike other more narrowly-focused tools, Automate Schedule allows for the integration of a wide array of application processes, from Microsoft Windows and SQL server jobs to jobs running on IBM i. The seamless integration that Automate offers means your business IT workers won't need to spend time generating custom scripts, which will free them up to focus on more innovative tasks.
But Automate's user-friendly design ensures that its range of processes never come at the expense of your complete control. Automate Schedule comes with a central monitoring system that ensures that users can have oversight of Automate's functions no matter where they are - whether at work or at home. Simply put, Automate Schedule is built to work on your terms, not the other way around. Therefore, it offers easily customizable production workflows as well as consistent notifications about what it's doing. With Automate, businesses can equip themselves to reach the 80/20 balance and face the digital age with confidence.