Industry-leading organizations rely on Robot Console for IBM i (iSeries, AS/400) message management, as well as log and system resource monitoring. When it comes to IBM i monitoring, sometimes a dashboard can be worth a thousand words. Robot Console is all about managing your IBM i systems by exception, automating message responses, and making it simple for you to step in (when needed) no matter where you are.
And HelpSystems just made it easier.
Welcome to the world of web-based dashboards with Robot Console! Access to the Robot Console message center and resource status list is now available in the universal browser interface, which provides both dashboard and mobile access to critical monitoring information for IBM i. Let's take a look!
The Features
Message Center functionality has been simplified to show all outstanding messages from all configured message centers but can easily be filtered to focus on, for instance, just QSYSOPR or QSYSMSG messages.
Image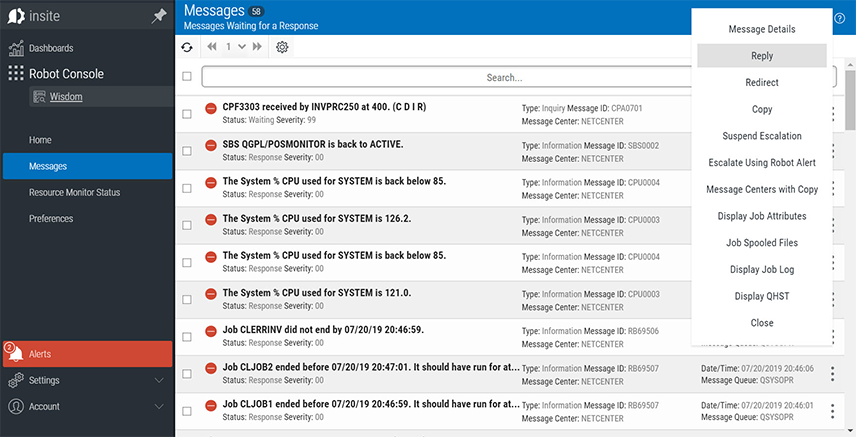 Figure 1: Robot Console message center
The Resource Monitoring Status screen is easily accessible and can be also be included as a dashboard widget. Using dashboards, it would be easy to incorporate Robot Console and Robot Schedule data into a single view, for example.
Image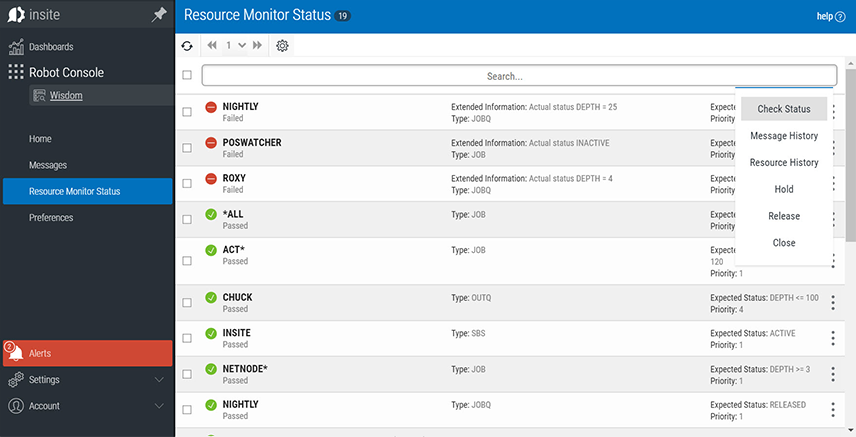 Figure 2 – Robot Console Resource Status screen
All of the Robot Console with browser access functionality is presented in a mobile-friendly browser interface, which makes responding to a message or checking the status of a critical resource very convenient.
Image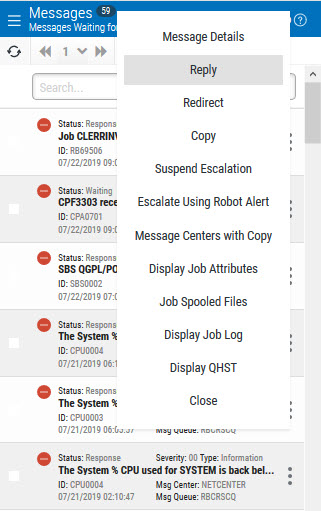 Figure 3 – Robot Console message center on mobile footprint
As a part of this release, dashboards have been enhanced for dark backgrounds. Also, message response and resource monitoring functionality have been incorporated into their respective dashboard widgets. Key performance indicators can also be included in the dashboard and color-coding helps to highlight critical messages.
Image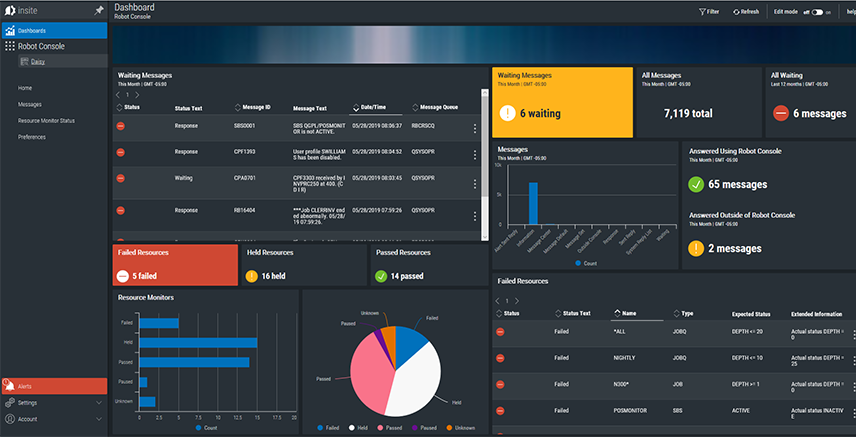 Figure 4 – HelpSystems dashboard with Robot Console widgets
The Benefits
Believe it or not, this technology is enabled automatically when you connect your dashboard's server to an IBM i that has Robot Console installed and working! Once your server has been set up, no further configuration is required for Robot Console other than proper credentials.
Robot Console customers will also see the following benefits:
Central dashboard shows exactly what your product is doing for you
Redesigned home page highlights system messages
More robust lists display all important messages and resources on one screen
Improved sort and filter functionality make it easier to address messages in bulk
User-defined preferences allow you to tailor your browser access experience, including auto-refresh, default system, sort and filter options, etc.
View system joblogs and job output to identify the root cause of the message and possible remediation
No desktop software to install or update in order to manage your messages and system resources
Added mobility to view, respond to, or escalate critical system messages on-the-go in a responsive, web interface
Customers who also own Robot Alert can now receive a notification on their preferred mobile device and then open Robot Console in a browser from that same device to troubleshoot.
Customers who also own Robot Network, Robot Schedule, or Robot Monitor can combine widgets from all these products into the same dashboard. Talk about your ultimate operations control center!
Get Started
Lighten your operator's workload with automated message and event monitoring software. Request a demo of Robot Console to learn more.
REQUEST A DEMO