Text
Most SIEM solutions monitor standard datasources, which include operating systems like Windows and Linux, routers and switches, firewalls, databases, and servers. Event Manager allows you to connect these datasources as quickly as possible with out-of-the-box, pre-configured templates that can begin auditing for standard data as soon as it is connected to a newly created asset. Default collection settings remain flexible, allowing you to tailor each asset as needed.
Monitor Diverse Datastreams with Third Party Integrations
Text
Every organization is different and has their own unique profile of solutions which are also critical to monitor. Connecting third party applications to  Event Manager centralizes your security even further, and allows for additional event correlation, providing even more evidence to security analysts scrutinizing the environment for threats of any kind.
Have an in an asset that's vital to your organization but doesn't have a built-in template? Event Manager can still provide normalized event data for non-traditional assets like homegrown databases, ensuring that no device is left behind.
Examples of assets with built-in templates include:
Want to see how Event Manager monitors all of your diverse assets? Watch a short demo to see it in action.
WATCH THE DEMO
Other popular integrations available include products by:
Left Column
Arcsight
Attivo Networks
Barracuda
CA Technologies
Check Point
Cisco
CyberArk
Middle Column
Db2 for i
FireEye
Firewalld
IBM
Imperva
Intel
Juniper
Right Column
Medio Electrónico de Pagos (MEP)
Microsoft
Sistema de Operaciones Electrónicas (SIOPEL)
Symantec
Trend Micro
Text
Interested in a different product integration? Talk to sales about what devices and applications are in environment to see how Event Manager can suit your needs.
HelpSystems Product Integrations
Text
Event Manager has a strong alignment with other HelpSystems solutions, providing a seamless transition between products, and a streamlined security portfolio.
Powertech Antivirus Integration
Media
Image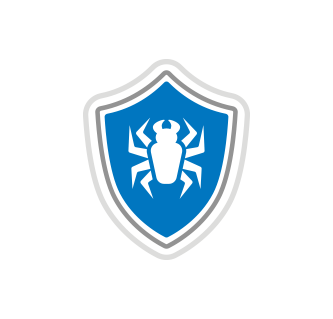 Text
Powertech Antivirus is a powerful enterprise malware solution that provides protection for multiple platforms, including Linux, PowerLinux, IBM i, and AIX. With this built in integration, users can take full advantage of the Powertech security suite. Security teams can monitor data to check for events including update information, scan results, and software status information. Some examples include:
Quarantined files
Virus detection
Scan completion
File definition updates
Startup and shutdown
Core Privileged Access Manager (BoKS) Integration (PAM Software)
Media
Image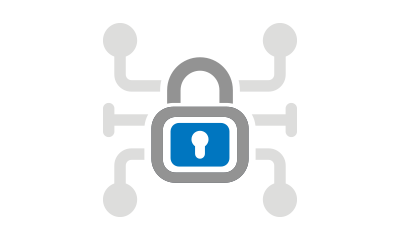 Text
Core Privileged Access Manager (BoKS) is a Privileged Access Management solution (PAM) that centralizes management of Linux and UNIX server environments. Following the principle of least privilege, user credentials are administered using granular access controls. Integrating BoKS allows you to monitor system management, user management, and user activity, like:
User creation and deletion
User modifications
Group creation and deletion
Attribute modification
Temporary privilege usage
Network Insight Integration (Network Traffic Analysis Software)
Media
Image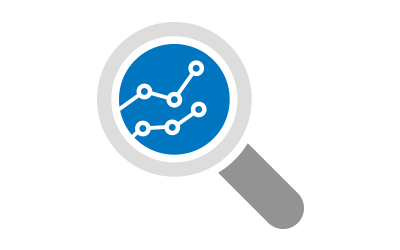 Text
Network Insight is an advanced threat detection solution that confirms infections with certainty, providing definitive evidence. This enables security teams to respond rapidly, preventing damage to the environment. Integrating Network Insight allows you to monitor threat evidence and other system activities, such as:
Malware detection
Suspected asset
Expired asset
Sensor status
User logins
Security Auditor Integration (Policy Management Software)
Media
Image
Text
Security Auditor automates security administration and policy compliance across cloud, on-premises, or hybrid environments. It enforces adherence and mitigates risks like misconfiguration. Integrating Security Auditor allows you monitor server activity and policy changes, such as:
Server addition or deletion
Permission changes
Attribute changes
Compliance check results
Intermapper Integration
Media
Image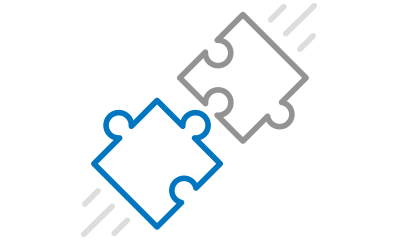 Text
Intermapper maps your topology, providing a comprehensive picture of your network in real time. Integrating Intermapper allows you to discover and receive asset notifications, including:
Device status
Bandwidth threshold
Outages
Memory failure
Powertech Exit Point Manager for IBM I Integration (SIEM agent)
Media
Image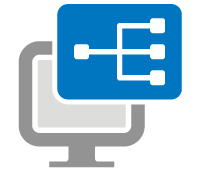 Text
Powertech Exit Point Manager for IBM I is a robust intrusion prevention and detection solution. Security teams can track, and control access to system data, ensuring compliance with security policies. Integration with Exit Point Manager allows you to monitor network access data, including:
Unauthorized access attempts
Member addition and deletion
Powertech Authority Broker for IBM i
Text
With Powertech Authority Broker for IBM i, administrators can predefine users that are allowed to use elevated levels of authority. Users "swap" into the privileged profile only for the specific window of time that they need it.  Integrating Authority Broker allows you monitor activity that may occur during the swap, such as:
Beginning and ending of profile swap
Timed switch performed
Action failure
Automate Integration
Media
Image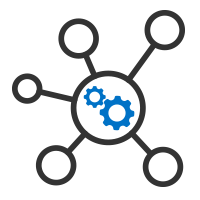 Text
Using the Automate integration, you can take action on security alerts monitored in Event Manager. Automate enables a corrective process to be automatically triggered when a problem is detected. For example:
Disabling a user account associated with a denial of service (DOS) attack
Unlocking pre-approved user accounts
Launching Antivirus software
Try Event Manager for Yourself
See how Event Manager streamlines incident response and translates data into actionable intelligence with a free 30 day trial.
START A FREE TRIAL