Text
As chalkboards give way to computer screens and other devices, like smartboards and tablets, it's important to understand IT's impact of embracing educational technology. From basic technology support, setting bring-your-own-device (BYOD) policies, and training on how to use online tools, there's a lot to coordinate and teachers and students are relying on you for help. Get ahead of the learning curve and learn why network administrators need a proper strategy when their schools use Education Technology (EdTech) to facilitate effective, transformational learning.
Media
Image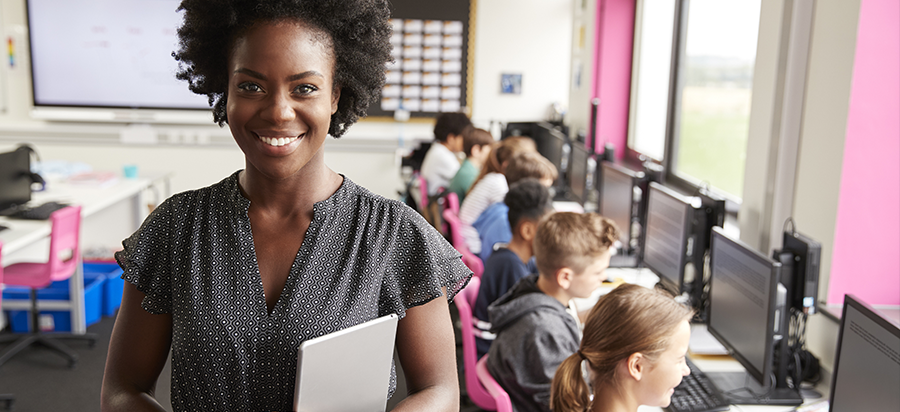 Prevent Network Outages with a Holistic View of Your Network
Text
Knowledge is power—not just for students, but also for network admins. As your school's IT environment grows, it's vital to keep an eye on performance. The more you know about your network, the easier it is to keep it up and running. Your IT team should have the right tools to proactively monitor network incidents, troubleshoot their cause, and fix them fast. That's why you need network monitoring for education.
A network monitoring tool can give you the full picture of your network that you'll need especially as your school embraces EdTech. From tablets, smartboards, laptops, and more educational aids, you'll want to be able to view everything in one spot to track status and bandwidth. And don't forget that your network goes beyond your network—a great network mapping tool will be able to monitor everything on campus, from security cameras to door locks.
It's also important to consider live mapping. If your map doesn't equip you with live performance metrics and actionable data that updates in real time, it's just a static inventory of devices. You want a tool that reflects the status of all your network technology in real time. A live network mapping tool can help you understand what "normal" looks like for your school so you can keep your network management consistent and reliable.
Ensure Proper Bandwidth
Text
The main goal of EdTech is to facilitate interactive and engaging learning experiences for students. But if your network bandwidth can't keep up, it can greatly hinder learning and lead to frustration. With so many devices, especially in schools with a 1:1 computer-to-student ratio policy, you need to make sure the flow of your bandwidth stays consistent, so everyone can keep learning. Bandwidth monitoring is a way for the IT team at your school to determine actual bandwidth availability on your systems.
Get a better understanding of usage, traffic flow, bandwidth hogs, and network strains across your school's IT environment. When you can keep an eye on anything that could affect your bandwidth, from internet browsing to downloading to streaming, you can better ensure network availability.
Without a bandwidth monitoring tool, it's hard to understand where issues are coming from. Make sure you're monitoring your network as well as bandwidth so you can quickly capture important metrics that will help you pinpoint issues, find congestion, and detect problems on devices. Then you can prevent downtime and poor network performance so that your students can keep learning.
What IT Leaders Need to Know About Education Technology
Become the EdTech champion your school needs and learn how IT professionals can get the budget and buy-in needed to implement new EdTech initiatives while maintaining a healthy network.
GET THE EBOOK