Text
Going paperless can be scary. After all, paper has been a very real part of the office for so long. Companies and organizations may strive for "the paperless office" in theory, but many fail to make a push into the paperless world in practice.
Do you know what's scarier?
Not going paperless.
Media
Image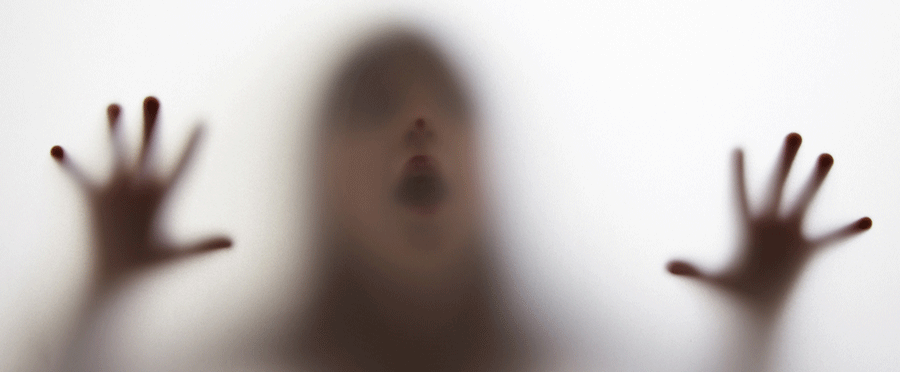 Text
According to an IDC report, 57% of our office workers spend up to one hour or more per day searching for documents. IDC, as well as Gartner, estimate that it costs $120 on average to find a document. If the document can't be found, reproducing it costs $240 or more each time. That's just the beginning.
So what are the scariest things about not going paperless?
1. Losing Money
To stay competitive in today's economy, efficiency and execution is critical to business success. Every dollar counts.
Every piece of paper used in an office costs approximately 14 cents per sheet. In 2010, the average office worker used 10,000 sheets of paper. Of those pieces of paper, 6,800 were wasted. That's an annual cost of $952 per year per employee. If your business has 100+ employees and multiple locations, that can multiply quickly.
That doesn't even factor in the extra costs of:
Toner
Maintenance on printers
Rented devices like multi-function printers that charge based on volume
Time wasted by IT staff to troubleshoot and maintain those devices
Ask your organization:
Why are we throwing all of that money away instead of going paperless?
Departments like accounts payable (AP) and accounts receivable (AR) are still printing practically every document that comes through the front door, even if the document is already electronic. Then, if those documents need additional approval, they're scanned and emailed around the company. This practice can easily lead to three or more unnecessary copies of the document.
Impact printing with 3- or 4-part carbon forms is impractical. Companies who still use impact printers often waste the carbon copies. As a result, they're essentially throwing money into the garbage.
Losing all of that money is truly frightening.
2. Losing Focus, Productivity, and Customers
Focus and productivity can be either our biggest ally or worst enemy in business. If you're not focused, performance suffers—and ultimately your customer, vendor, and supplier relationships do, too. 
The same IDC report found that it costs organizations $19,732 per information worker per year on wasted time related to working with documents. So, if you have 100 employees, you're funneling $1,973,200 of your bottom line towards inefficiencies.
Ask your organization:
Why do we do X, Y, and Z when it's so inefficient?
By improving document processes, you can keep employees focused and help them be more productive. As a result, you'll improve your bottom line.
Keeping employees focused and productive is also important to maintaining successful business relationships. Those relationships thrive when your employees can answer customer, vendor, and supplier questions quickly and find their documents fast.
Losing focus, productivity, and customers is too scary of a risk to overlook.
3. Loss of Security and Intellectual Property
What's at risk when you keep your paper documents and manual processes? The biggest—and scariest—risk you can make is to your document security and intellectual property.
Documents are part of your corporate accountability and included with the data you manage. If documents are mismanaged, litigation can occur and unexpected costs can arise. Going paperless with secure digital document management eliminates those risks and introduces an ROI for cost aversion.
Ask your organization:
What would be the true impact if we couldn't find or reproduce a document?
What would be the penalty in an audit or worse, in litigation?
How much of our staff's time was spent on the last audit?
IT and many other disciplines typically scramble for weeks trying to produce the data and document property that should be consistently managed within a paperless environment. This is often an unexpected benefit that new users of paperless technologies do not realize until their first post-implementation audit cycle passes.
For regulated companies that adhere to SOX, HIPPA and other governing bodies, this is a partial given, but what about the other 95% of the marketplace? It is estimated that up to 60% of companies today are still not leveraging any sort of document management platform consistently. And inconsistent document management leads to a high level of risk.
Courts don't only judge companies on what they did, but what they're doing. So it's essential to have controls in place and accountabilities introduced to enforce those controls.
Losing your document security and intellectual property is too alarming to ignore.
Going Paperless Isn't Scary
Not going paperless is.
You have nothing to fear when your documents are managed properly. With secure digital document management software, you can rest assured that your documents are managed properly. And with the right software, you can save your organization money, boost employee productivity, and keep documents secure.