When your IT documentation is a mess, and you have no idea what device is connected to what, you know it's time to use network mapping software. But while Microsoft Visio might work for some people, you cringe at the thought of painstakingly drawing diagrams that will be outdated the minute you replace or add network gear.  
To narrow down your search for network mapping tools, you first need to decide: am I looking for paid or free network mapping software?
Media
Image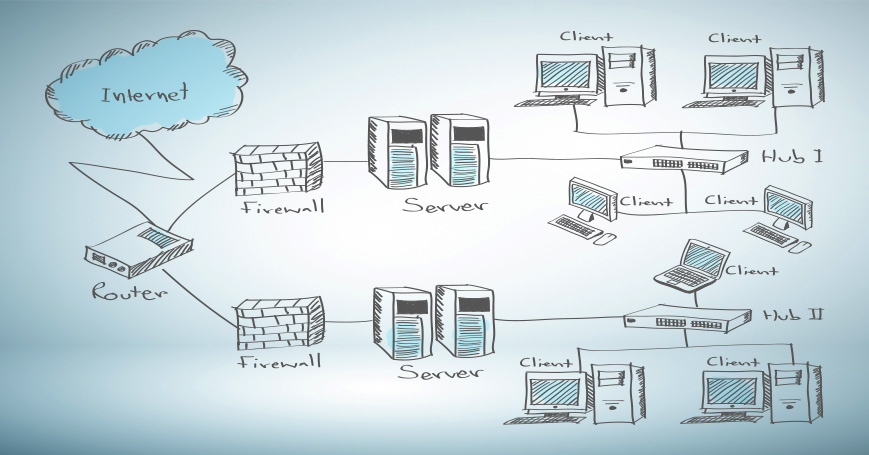 Text
Start by Creating Your Requirements List
There are lots of network mapping and monitoring tools out there, but not all of them are worth your time and attention. Whittle down your options right out of the gate.
Regardless of whether a network mapping tool is paid or free, only look at tools that:
Meet all your internal requirements. Before you get too far, create a requirements list. This might include the number of devices you need to map, the type of gear you have, or special features you need, like remote access to maps or integration with any specific tools.
Offer some degree of automation. At the bare minimum, look for a solution that will automatically discover your network devices. Even if you need to tweak the maps a little bit to fit your needs, you want the tool to do most of the work. What's the point in implementing network mapping software if it's no better than Microsoft Paint?
Don't break your budget. With the variety of options out there, there is no reason you should have to spend an inordinate amount of money on network mapping software. There are free and paid tools at every price point. Stick to your budget and don't get pressured into tools with more functionality than you need. 
Free Network Mapping Tools
Free network mapping software creates a visual topology of your network at no cost. Free tools can be:
Always free, meaning there is no opportunity to upgrade for additional features
Open source, meaning you'll need some sysadmin experience to get it up and running
Free but limited, meaning you get to use a modified version of the enterprise version and can upgrade for added functionality
Free for a set number of devices, meaning you get full enterprise functionality to map a certain number of devices and can upgrade to monitor more
Pros and Cons
There's nothing better than a free tool that does what you need it to. The best free mapping software gives you the functionality you need at no cost to you. For tools that offer extra features or monitoring at an additional cost, using the free version is a good opportunity to evaluate if the tool is a good fit. 
The disadvantage of free network mapping software depends on the type of free software you're looking at. Tools that are always free may or may not offer the kind of stability and reliability you need. Open source software can offer deep customization and flexibility, but will require time, thought, and likely some sysadmin experience to fit your need. Software that's free but limited, or free for a set number of devices, usually don't offer support. If you will need more help than publicly-available user forums or "how to" articles can offer, free software might not be the best fit for you.
Choose it when:
Budgets are tight. When you want visibility but you just can't get the budget you need, find a free tool that meets your requirements and offers any upgrades you foresee needing in the future.
Your network is small. If you only need to map a handful of core devices, you probably don't need to invest in a paid tool. Try a free one and see if it gives you the features you need.
You already have network monitoring/management software. Maybe you're already monitoring your network, but your software doesn't offer the unique visual graphics and documentation that you want. Using a free network mapping tool alongside your current monitoring/management solution can be a great way to get the visibility you need without increasing your IT spend.  
Paid Network Mapping Tools
What is it?
Commercial software that you pay to use, whether that's through an annual subscription, perpetual licenses that you purchase, or software-as-a-service (SaaS).   
Pros and Cons
There's a reason we tend to download free 30-day trials from commercial vendors… and fall in love. Paid network mapping software is usually feature-rich and user-friendly, with drag-and-drop map creation, intuitive graphics, and live map animation.
Enterprise software vendors also usually provide technical assistance, new software versions, and regular bug fixes for a fee. These advantages—robust features, ease of use, and support—make paid network mapping software attractive to busy IT teams.
Obviously one potential drawback to network mapping software is the expense. Some organizations find it hard to justify the cost of a preventative tool to their stakeholders.
Choose it when:
You want the stability of commercial software. Upper management may not be comfortable delegating the inventory and monitoring of your network to a free tool. Paid tools tend to be more reliable and trustworthy, with user communities who can speak to their effectiveness.
Your network is large. If you need to monitor hundreds or thousands of devices, free tools may not work as well at that scale. Additionally, some free tools are limited to monitoring a certain number of devices, so by default you'll need to look at other options if your network is sizeable.
You want access to technical support. Having technical resources available by phone, email, or chat who can help you with setup, troubleshoot any issues, and answer questions provides security and peace of mind.   
Network mapping arms you with visuals so network performance and device connections are no longer a mystery. It reduces the time you spend digging into issues. And it keeps you and your team informed at a glance.
Whether you choose a free or paid network mapping tool, do your research. Then go with the one that fits your unique needs, budget, and requirements. Happy hunting!
Try All the Great Features of Intermapper
Get live network mapping and powerful network monitoring to see the full view of your network when you try the full version of Intermapper, free for 30 days.
START A FREE TRIAL