Text
Image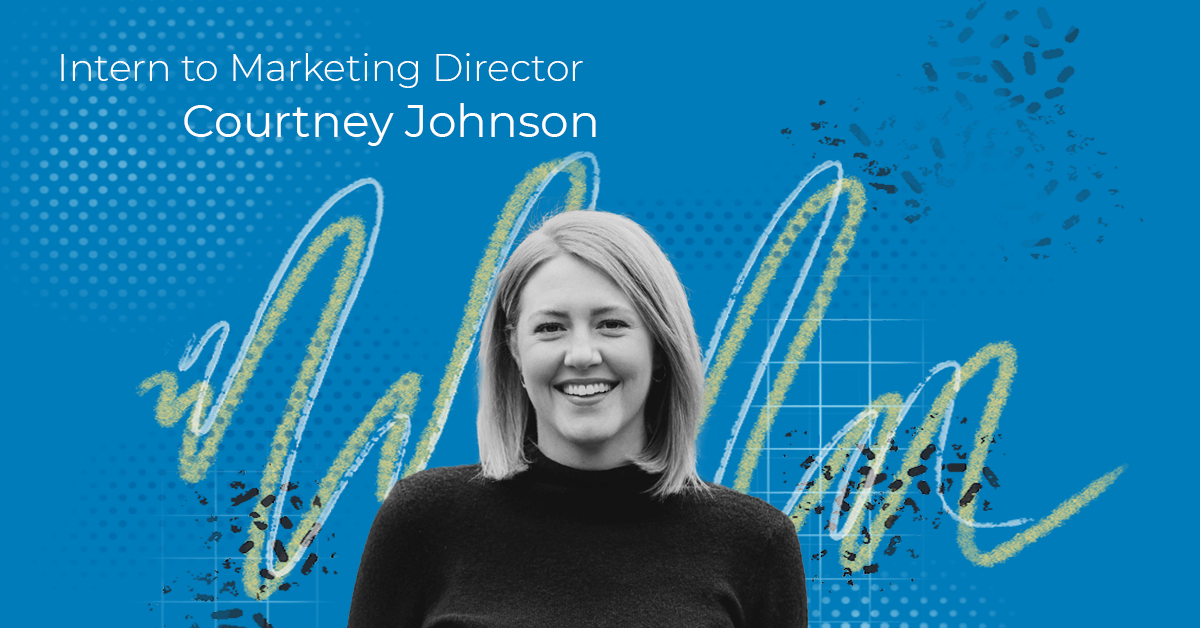 In 2010, Courtney Johnson started as the only intern in HelpSystems' small marketing department, never thinking she'd become one of its leaders in just a few short years. During her time at HelpSystems,  Courtney has spearheaded crucial initiatives that have played a fundamental role in the company's growth and success. In particular, she has worked to build the brand in global markets, an important milestone both in her career and for the broader HelpSystems marketing strategy. 
You Never Know If You Don't Ask 
Marquette University sophomore and budding marketer Courtney Johnson didn't know if HelpSystems had any internships available for the summer of 2010, but she wanted to give it a shot. After a bit of networking, she secured a role as the only intern in the 10-person marketing department and embarked on a career journey she never could have imagined.  
Building Her Resume 
"I was eager to get some practical, real-world experience," Courtney says. She remembers the team being very welcoming and having fun. "It was my first time being in a professional work setting with full-time hours. It was a big life adjustment! I was very tired that first week." 
But soon Courtney became an integral part of the team working on a wide range of projects. "At that time, we had fewer products than we have today, but I worked on projects across all our brands. I also helped with the fun committee and Good Neighbor charitable outreach program, known today as the Help Brigade." 
Courtney began entering leads and coordinating marketing efforts for banner ads and online advertising as well. She also helped build the schedule across all brand tactics so everybody could see what others were doing. This spirit of teamwork and transparency remains key today. 
Advice for Potential Interns 
Based on her own success in finding an internship, Courtney advises college students to reach out to companies of interest. "You never know when a team is able to take on an intern, or if there are openings. Put yourself out there. It's critical to link what you're studying in school to a potential job to see if it's what you thought it would be or if a different department might be more interesting," she says.  
"The best thing to do as an intern is to make sure you're standing out. Get involved in as many projects as you can, whether you're specifically working on them or just sitting in as a learning experience," Courtney suggests. She emphasizes that the more people you can meet and get to know, the better.  
She also believes that it's all about how you treat others—customers, employees, and partners. "Be a good person and do your best—that goes a really long way. We interact with so many people throughout the day, and you always want to leave a good impression. Everybody's job can get hard. But if we continue to be kind, make smart decisions, and work together, it can make all the difference." 
Making the Leap to Full-Time Employee 
After graduation, Courtney took a two-week break before starting as a HelpSystems marketing specialist. "I supported the marketing manager with reporting and campaign coordination," she says of the growing lead generation program. Nine months later she was promoted to marketing manager. 
Continual Opportunity for Advancement and a Unique Opportunity 
Around this time the company hired a new VP of marketing, who reorganized the team. Throughout her time as a marketing manager, Courtney worked on both the security and automation brands, which today represent the company's two main solution suites.  
In 2015 she took over partner marketing efforts in EMEA and APAC and was given an amazing opportunity: The chance to move to the U.K. for four months to get broader marketing initiatives up and running. She gained confidence from the support of the VP of Marketing and the overall executive team. 
This experience was a career highlight that shaped Courtney's love for marketing on a global scale. "I was lucky to have had the opportunity to work in the U.K. office," she says. "We had a small team, and we built out a solid structure that supports efforts seven years later. The team is now bigger and better than ever. It was a really cool project to be part of."  
A Growing Department and Smart Expansion 
The structure and culture of HelpSystems continued to push Courtney to grow through the focus on defining and reaching achievable goals. "HelpSystems has always been so supportive in helping make that happen for all employees," she says. "The company values its employees tremendously."   
As the team has grown, they've gotten more sophisticated in their practices, from the tools and systems they use to how the team is structured. "When the marketing team was smaller, people wore more hats," Courtney says. "But as we've scaled and gotten bigger, it's been fantastic to see roles turn into centers of excellence that now serve the whole marketing team. It's been wonderful to see our team grow and change to best fit the company's model of ongoing strategic growth. We grow fast, so it's crucial we're expanding in a smart way."  
Key Learnings That Influence Her Daily Work 
Today Courtney oversees HelpSystems' global corporate marketing efforts, spanning brand awareness, internal communications, branding and design, and public relations. She focuses on three key approaches within her role: 
Transparency is key to achieving goals together. The more everybody is on the same page, the better off we all are.  
Two heads are better than one. No matter what your role is at HelpSystems or on my team, I believe everybody has amazing ideas and can bring options to the table.  
Have fun and don't take yourself too seriously. We do so many incredible things here at HelpSystems, and it's exciting to see how the growth and success of the company impacts our individual success and achievements. I think the best way to get there is to have fun and realize that sometimes we'll make mistakes. But that's how we learn and grow.   
The Role of Core Values—and Interns—in HelpSystems' Success 
HelpSystems' core values have helped Courtney throughout her career. She continues to live by them now as a leader, bringing the culture of helpfulness into her team. "The biggest thing my internship taught me was to always go back to the core values of the company. Today those are being helpful, pursuing excellence, and embracing the journey so we can be stronger together," she says.  
She knows these values are the reasons the company is successful. "If we're not all working under the same values as a company, we're going to go in different directions. These values really tie everyone together," she says. "They definitely tie the marketing team together. Although they were worded differently in 2010 when I started as an intern, they're still the root of why we win today." 
Courtney believes interns play a key role in this success. "Our interns are invaluable. They do so much in such a short period of time, whether they're just working with us for the summer part time or throughout the school year," she says. "They're really involved in key projects. We want them to get just as much out of the experience as we do so they can grow and learn." Courtney notes that the first intern she ever managed helped the team build out the inaugural IBM i Marketplace Survey, which has become an annual industry highlight in the eight years since.  
It's All About the People 
"I love working for this company," Courtney says. "I love being a part of the growth, but I also love working with everybody on this team and helping them grow and succeed. I don't think I would have the same fulfillment from my job if I didn't have the connections I do with my coworkers, many of whom I've worked with since my internship."  
And it all started with an email.  
Interested in a career at HelpSystems?