Media
Image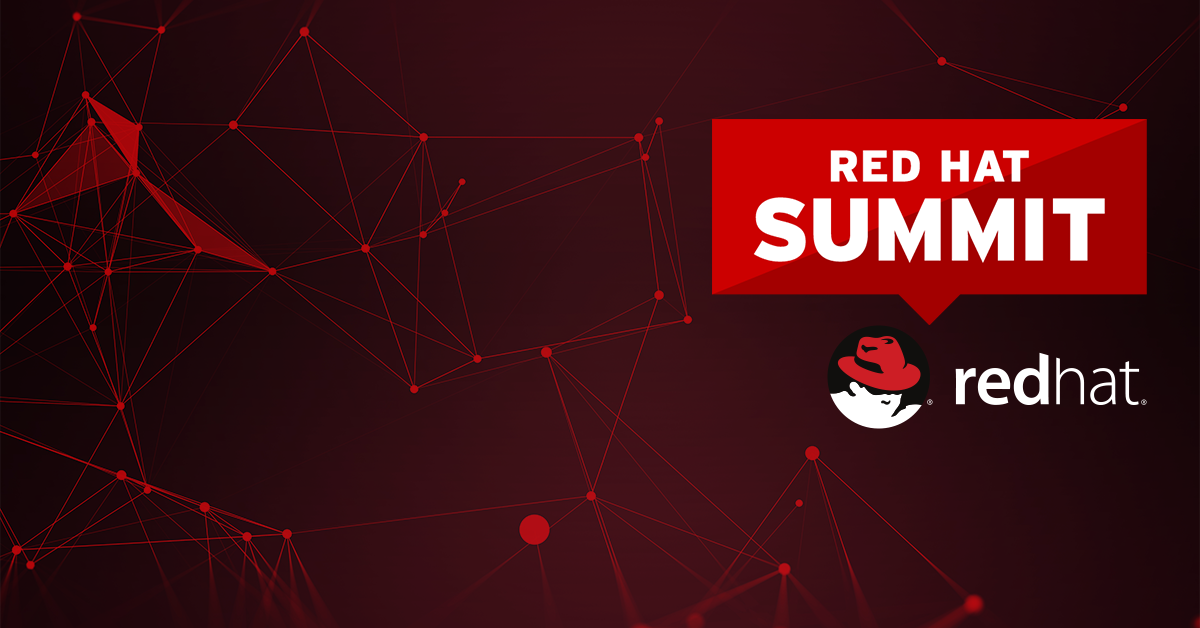 Text
We're packing our bags, hitting the road, and are bound for Red Hat Summit in Boston! It's an important year as Red Hat celebrates its 15th summit, and we couldn't be prouder to be a sponsor of this exciting event.
With this year's theme of (EXP)AND, we've decided to give attendees a chance to spin AND win. If your spin produces a white ball, you're an instant winner! Visit us at Booth #324 for your chance to win a Raspberry Pi or an Amazon gift card!
If you're looking to secure and automate file transfers, you'll want to meet our GoAnywhere Managed File Transfer team in nearby Booth #321. While you're there, don't forget to give our prize wheel a spin to win fun swag like security socks, data protectors, gift cards, thermoses and more.
While Red Hat Summit will be full of lots of fun and games, it's also important to highlight the significance of gathering enterprise open source professionals together to share new technologies, present innovative ideas, and collaborate with others to continue to advance and expand possibilities.
As mentioned above, we were particularly inspired by this year's theme of EXPAND, which focuses on "scaling your technology and culture in whatever size or direction you need, when you need to, with what you actually need―not a bunch of bulky add-ons."
With our most recent update to Powertech Antivirus for Linux, we've grown in a way our users need, by adding straightforward, dynamic dashboards for maximum visibility. These dashboards, paired with advanced predictive analysis, detection, quarantine, and native scanning make for a solution that allows Red Hat users to stay ahead of threats.  
Updates to Powertech Identity & Access Manager (BoKS) focus on efficiency, creating an even more streamlined, centrally managed Linux and UNIX server environment. The scalability of Powertech Identity & Access Manager ensures that a single administrator can manage anywhere from ten to tens of thousands of servers or virtual machines.  
Additionally, though each of our solutions stands strong on its own, pairing our solutions together to create a robust portfolio demonstrates how HelpSystems prioritizes EXPAND in the right way. Brian Wenngatz, General Manager of Cybersecurity at HelpSystems, has further emphasized HelpSystems' support of the goals of both Red Hat Summit, and Red Hat in general, saying:  
Red Hat has always had an admirable, steadfast commitment to the Linux community. This commitment, as well as their robust portfolio of enterprise open source solutions, have made them an ideal technology partner.
We look forward to continuing and strengthening our collaboration by supporting RHEL 8 in our products for identity & access management, antivirus, capacity management, managed file transfer, and more.
Each year, we're always stunned at how fast the days fly by at Red Hat Summit, but we're always available!  Feel free to reach out before or after with any questions, comments, or thoughts. We look forward to seeing everyone at Booth #324 and #321!
Celebrate Red Hat with a security scan!
Come to Red Hat ready to talk about your environment's security by finding out how you stack up in a series of 70 tests analyzing policies, access, permissions, and services that only take minutes to run. 
GET MY FREE SECURITY SCAN