Media
Image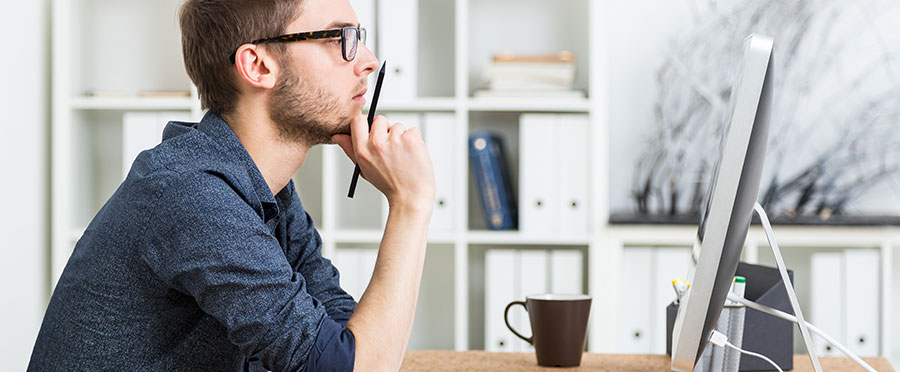 Text
IBM recently announced that they're discontinuing Advanced Function Printing (AFP) utilities on IBM i 7.3.
What Does This Mean?
The electronic forms software you've counted on for years is no longer an option. At least, it's no longer an option if you want to move on to IBM i 7.3 (and beyond). While the AFP data stream itself will still work, the writing is on the wall.
It's time to modernize your form processes and find a new tool so you can keep creating electronic forms.
How Do You Replace AFP Utilities?
You don't have to go it alone to find a replacement for AFP utilities. Use this three-step guide as your starting point to find an AFP replacement.
Step 1: Define Your Electronic Forms Needs
AFP utilities include an overlay utility, a print format utility, and a resource management utility. The AFP overlay utility allows you to place an image on your form. The print format utility allows you to create AFP printing applications from database files. The resource management utility allows you to manage overlays. At minimum, your electronic forms replacement should cover these categories.
What specific functionality do you need to look for in a replacement?
Core AFP functionality includes:
Electronic forms design
Integration with AFP architecture
Ability to build special reports from an IBM i database
IBM's announcement also acknowledged that other products offer a wider range of image formats and modern font technologies. So now is as good of a time as any to think about what you've been missing in your electronic forms.
Common functionality to look for beyond AFP includes:
Faster processes for form design
Visual design options
Ability to output to Adobe PDF
Cross-platform capabilities
Have you defined your electronic forms needs? Then move on to the next step.  
Step 2: Find a Solution that Meets Your Needs
Now that you know what you need to replace AFP overlays and expand electronic forms options, you're ready to look for the right solution for you.
Consider HelpSystems solutions to replace your AFP utilities. HelpSystems offers Webdocs Creation & Delivery that does everything AFP can do—and more:
Utilize existing data on your IBM i or Windows platforms to create forms.
Design forms fast and customize them to meet your needs.
Assemble multiple forms into a single packet or report digitally.
Output your electronic forms in your preferred formats.
Route and distribute forms for approval electronically.
In addition to fully replacing AFP, Webdocs can help you save time by creating and assembling documents faster than before.
Step 3: Move On
Moving on from AFP utilities doesn't have to be hard. It can be easy—with the help of HelpSystems Webdocs Creation & Delivery.
Replace Your AFP Utilities Today
Join the many organizations who have contacted us about replacing their AFP utilities. Request your free demo of Webdocs Creation & Delivery today.
REQUEST A DEMO