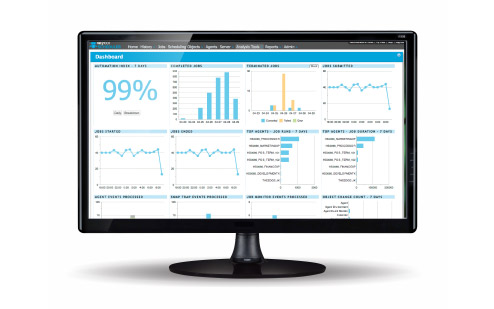 Skybot Scheduler is the easy-to-use, yet powerful enterprise job scheduling software for Windows, UNIX, and Linux servers. With Skybot Scheduler, you can build complex schedules quickly and easily across multiple systems and applications including:
Other command-based batch jobs or background processes
Skybot Scheduler eliminates the need for multiple schedules and manual monitoring by incorporating multiple workflows into a single, comprehensive schedule that can handle complex dependencies and notify you of errors quickly, so minor problems don't become major headaches.
Enterprise scheduling, monitoring, and notification has never been easier.