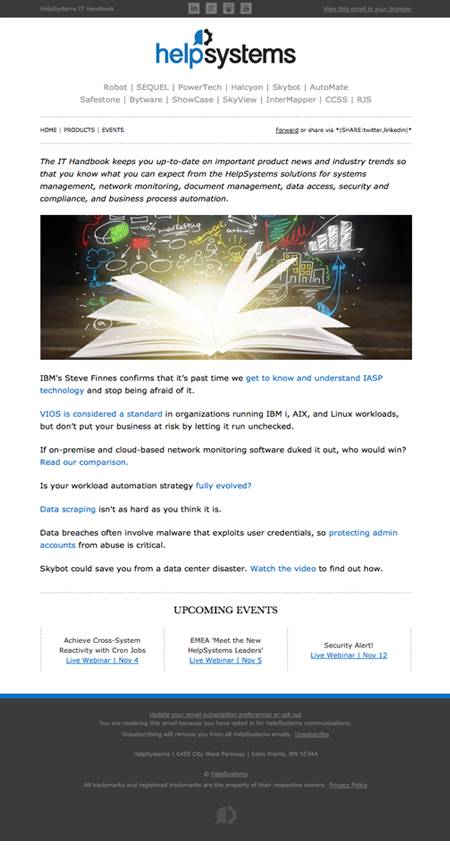 Stay up to date.
We know you're busy—and it's hard to keep up with the constant changes in the IT world. Subscribe to the IT Handbook to receive important industry trends and product news about:
Business process automation
Network monitoring
Forms and document management
Subscribe for Free
Stay up-to-date on important cross-platform solutions for your growing, complex data center. We'll deliver the links you need to see right to your inbox once a quarter.
It's easy—just fill out the form below to sign up.