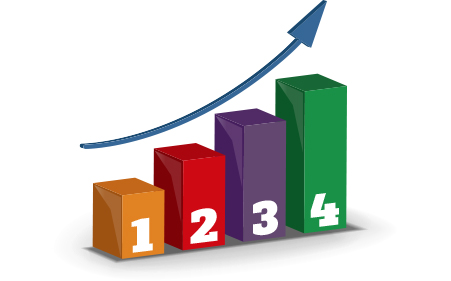 We have developed four software suite levels designed to run natively on your IBM i. Select the suite level that is right for your operations with confidence, knowing that Halcyon offers a simple upgrade path. As your business grows, you can instantly step up to the next level without hassle.

Download Product Comparison Checklist ›
Level 1:
Message Management Suite
Message Management Suite is our entry level suite for IBM i.
Closely monitor all your system messages, key applications, and critical business processes, and automate appropriate actions. Eliminate 100% of routine issues and let the software duplicate what operational staff would do in a real life situation 24/7.
Key features include:
Message Monitoring
FTP Monitoring
TCP/IP Monitoring
Output Queue Monitoring
Device Monitoring
Job Queue Monitoring
---
Level 2:
Systems Operations Suite
Monitor your IBM i system messages and automate the control of significant events.
Automate 100% of your manual daily checks, repetitive tasks, and essential system saves. Ensure that things happen when you expect them to—and monitor for the unexpected.
Includes all the features Message Management Suite, plus:
Object Monitoring
Performance Monitoring
Distribution Queue Monitoring
User Profile Monitoring
Inactivity Monitoring
Audit Journal Management
Restricted Tasks Management
---
Level 3:
Advanced Automation Suite
Advanced Automation Suite enables you to optimize performance, disk space, and spooled file management on your IBM i.
Identify performance issues in real time and drill down to the cause. Receive alerts if your thresholds are breached. Free up your disk space and analyze trends. Distribute, archive, sort, or delete spooled files. Use graphical interfaces and dashboards for performance and disk space management to make things quick and easy to deploy. Customize reports to suit your requirements.
Includes all the features of Systems Operations Suite, plus:
Performance Analyzer GUI
Disk Space Explorer GUI
Disk Space Management
Spooled File Management
---
Level 4:
Operations Center Suite
Raise your operational control to the ultimate level with our flagship software suite, Operations Center Suite.
Handle multiple job dependencies across your IBM i environment and initiate jobs on other platforms. Ensure your jobs run on time and schedule when they run to optimize your system resources and keep users happy. Save time and money by automating your after-hours processing.
Includes all the features of Advanced Automation Suite, plus:
---
With Halcyon, you can choose any of our popular software suites and add extra products or you can create a custom solution completely à la carte. No matter which level you choose, all Halcyon software suites include:
A color-coded graphical user interface so you can manage your enterprise from a single screen
Familiar, green screen functionality with menu options complying to IBM standards
Templates to match typical operational environments (including ERP applications) to get you up and running in minutes
Get More Information
Have any questions? Let us help. Tell us what you need in your environment.
Request a Free Demo
Receive a personalized consultation tailored to your needs and environment.
Request a Free Trial
Put Halcyon on your system and let the business results speak for themselves.